Distributor Fairway Film Alliance/ Rogue Arts Offer First Look

Los Angeles distributor FairwayFilm Alliance, through their Rogue Arts label, is offering a first look to the 6th Annual Eclipse Award winners in the feature film and documentary category. Following the night of the awards ceremony, when the winners are known, the connection between Fairway Film Alliance and the winner(s) in these categories will be set up!
Visit Their Website
Important Dates
Call For Entries
The window opens for receiving entries to the 6th Annual Eclipse Awards.
Entry Window Closes
At 5pm entries will no longer be accepted into the 6th Annual Eclipse Awards. The first round of voting begins.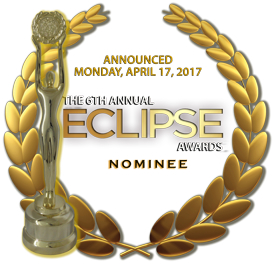 2nd Round of Voting Ends
Voting on the 6th Annual Eclipse Awards comes to an end. The results are kept secret until the Award Ceremony.
The Eclipse Lounge Nominees Gathering
If you are nominated, please attend the Eclipse Lounge Nominee Gathering on Monday, May 15th.
Awards Ceremony
The Awards Ceremony commences beginning at 6:30 pm. The Afterglow party immediately follows the show.
Archives

See Gallery2016 Eclipse Awards

See Gallery2015 Eclipse Awards

See Gallery2014 Eclipse Awards
2016 Winners